Collection: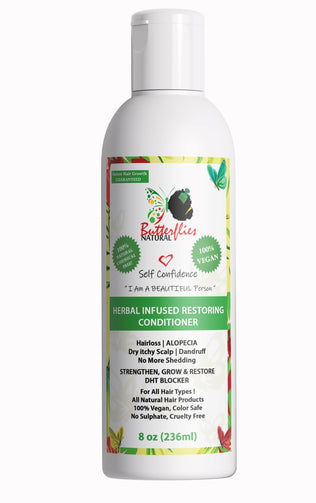 Collection:
Revivify Herbal Infused Restoring Moisturizing Conditioner
Revivify Herbal Infused Restoring Moisturizing Conditioner
Regular price

$28.00

Sale price

$17.99
Tax included.
Our REVIVIFY Conditioner is famous for its ability to moisturize dry and damaged hair caused by heat, chemicals, environment or genetics. It is uniquely formulated to treat damage and dryness with a powerful cocktail of specific, natural quality ingredients.
Directions: After shampooing hair, apply conditioner thoroughly into wet hair. Be sure to focus on the ends. Gently massage into scalp and hair, then rinse well.
Hair Tip: For best results, leave in for 3-5 minutes before rinsing out.
Safe for colour-treated hair.
key Ingredients: Aloe Vera Juice, Cocomidopropyl Betaine, Decyl Glucoside, Sodium Lauroyl Lactylate, dl-Panthenol (Vitamin B), Polyquart 10, Kosher Vegetable Glycerin, Ethylhexylglycerin & Phenoxyethanol, Ricebran Oil (Rich in Vitamin), Organic Sunflower Oil, Organic Hemp, Organic Jojoba, Extra Virgin Olive Oil, Grapeseed Oil, Soybean Oil (NON-GMO), d'Alpha Vitamin E Oil, Cedarwood Essential Oil, Chamomile Extract,
Featured Ingredients: Ginger Root Extract, Stinging Nettle Extract, Rosemary Essential Oil, Rosemary Extract, Thyme Extract, Lavender Essential Oil, Lecithin, Peppermint Essential Oil, Tea Tree Essential Oil, Saw Palmetto, Pumpkin Seed Oil, Neem Oil.
Amazing
I love the shampoo it has your hair feeling so clean usually with other shampoos after you wash you hair feels clumpy not this product and the conditioner omg amazing my hair was so soft and bouncy